About Us.......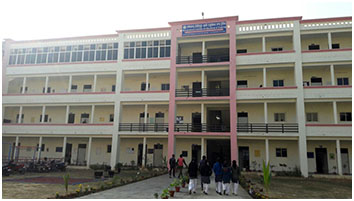 Rameshwaram Educational Society
came into being in the year
2002.
It is crossing a mile stone year after year to achieve its goal. Over the years, it has earned a good name and reputation in the field of education. The Society further wishes to establish premier institutions of Information Technology, Electronics, Biotechnology, Medical Sciences, Media Communication and Fashion Designing Technology along with its already existing and functional Educational branches of
B.ed, PHARMACY, MANAGEMENT, B.Tech
and
an International CBSE affiliated school upto Post Graduation and + 2 level respectively,
.
The students on roll are highly motivated and focused to achieve their goals in the quality learning system provided for excellence in life. Rameshwaram Educational Society believes in professionalism and modern approach to cultivate correct and right attitude to inculcate Indian values with a global vision to produce quality citizens who can face new challenges and accept the modern and new changes taking race around.
The Society has been recognized under the Society act 1960, Govt. of U.P. The vision and enterprise of the President and Vice President of the Society has ensured with full commitments and dedication to the cause of education in particular and that of people in general for human excellence.
The mission of the society is to promote excellence in the field of education through Information Technology, Pharmacy, Computer Science and Business Management. The primary aim and objective of the society is to promote educational activities to produce highly skilled technocrats, medicos, Beaurocrats and management experts to participate and share the growing responsibility, of our country by creating a 'global village' in its campus.